Anna Shestopalova
Aesthetician Falls Church, VA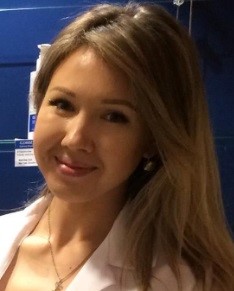 Anna, has her BS in Biology from Social-Technical University in her home country of Kazakhstan. She completed her Basic Aesthetic training at Graham Webb School of Cosmetology, then went on to earn her Master Aesthetician certification from Dermal Science International. Anna is skilled in chemical peels, facials,microdermabrasion and dermaplaning.
An Expert in Skincare
Anna can also assess and guide you to be sure you are using the very best products for your skin type. Her services are not only a great way to help maintain the effects of some of our more dramatic treatments, but also just a wonderful way to treat yourself to some pampering!