Rebecca Ogden MSN NP-C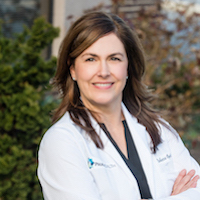 Rebecca Ogden began her education at Virginia Tech, earning a B.S. in sports medicine. During her years at Virginia Tech she worked with Division 1 athletes in injury rehabilitation as well as participated in the Virginia Tech Cardiac Rehabilitation Program. Rebecca continued her education at Marymount University, earning both nursing and Family Nurse Practitioner degrees. She has worked in emergency medicine for more than 20 years. Procedural skills include treating various fractures/dislocations, abscess draining, complex suturing, dental blocks, and use of injectables, such as Botox, Dysport, and fillers.
Contact One U Aesthetics today to schedule an appointment with our specialist, Dr Rebecca Ogden!